SafeFootballTickets.com will give you the best options on where and how to get your Final Tickets so that you can be part of the action in Lyon at the Groupama Stadium , France.
Marseille

v

Atlético Madrid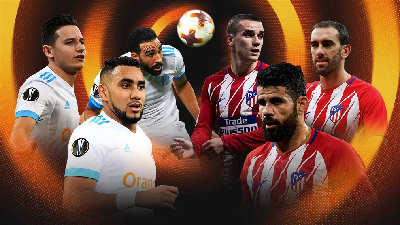 Where Should I Get Tickets?
The most obvious answer would be to say directly from your club but we know that it is not possible for everyone to do that. Unless you are a Season Ticket holder and have been to all the games in the tournament then there will be no real way of getting tickets. As it stands the final is Marseille v Athletico Madrid, all of which have extremely large fan bases, enough to make tickets in high demand. If this is the case then tickets will increase and this will be the biggest Europa League final of all time.
Europa Final: Parc Olympique Lyonnais , Lyon, France 
– 16

th May 2018
Marseille have one of the largest fan bases of teams in Europe,with this it is important to order your final seats sooner rather than later.
Where We Recommend Getting Europa Final Seats
Due to the demand expeced from Marseille fans, we fully recommend that you purchase your tickets from a safe website which offer guarantees on all orders. 
Here is our choice
<
What Can I expect to Pay ?
For the previous seasons, ticket prices in the secondary market reach no more than £400 and often cheaper in the weeks leading up to the final. The Europa League Final is still a major sporting event, hence it is recommended that if you do decide to purchase tickets in the secondary market then use a reputable company – see our top choices.
Getting Tickets From Classified Ads/Social Media
There are always people "selling" tickets online via Craigslist/Gumtree and Twitter. HOWEVER this is a recipe for losing your hard-earned cash. Scammers use the desperation of fans and if a deal sounds too good to be true then it probably is. People will make up many different reasons why you should send them cash before you get the tickets.
Why Worry About This
Losing your cash is a real possibility and this happens to hundreds of fans each year. The best way to guarantee entry into the game is to use a trusted website as listed below.
What a Europa Final Ticket looks like